Cheers Darlings!
I couldn't help but share with my fellow shoe fanatics the exciting news from the Fashion Institute of Technology.
The Museum of the Fashion Institute of Technology (MFIT) will be presenting the Shoe Obsession Exhibit.
The exhibit will feature around 150 examples of contemporary shoes from around the world which include some of our favorite mega-star designers like Manolo Blahnik, Chanel, and Christian Louboutin.
In MFIT's press release they state that the exhibition
"examines our culture's ever-growing fascination with extravagant shoes."
For my inquisitive shoe junkies I have a sneak peek of some of the gorgeous soles that will be present…
Masaya Kushino's 'Lung-ta'
When translated in Tibetan, Lung-ta means 'horse of wind".  Personally, the person walkin' in these shoes will be stumbling in the wind! However the gold lace detail is PHENOM…they might be worth the stumble!
Roger Viver's 'Eyelash Heel'
Dare I say gorgeous!! I just love the color!
Nicholas Kirkwood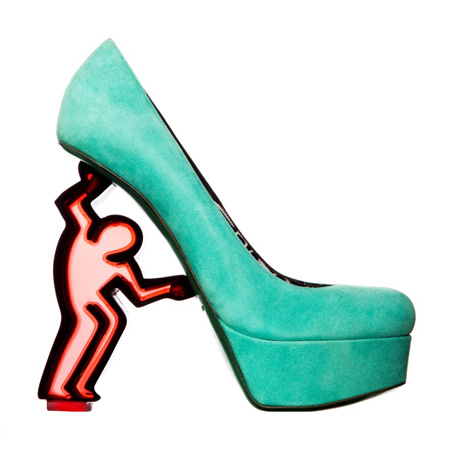 Noritaka Tatehana's 'Lady Pointe'
These luscious pink skyscrapers were designed for Lady Gaga!
Andreia Chaves's 'The Invisible Shoes'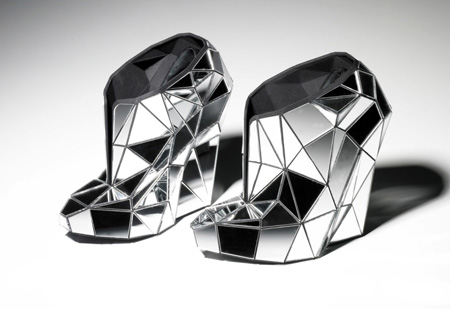 Andreia Chaves thought outside of the box with these beauties. The shoes have asymmetrical mirrors that reflects the wearer's surroundings, acting as a unique form of camouflage! These beauties are straight ill…Cinderella's glass slippers aint got nothin' on 'em!!!
Gucci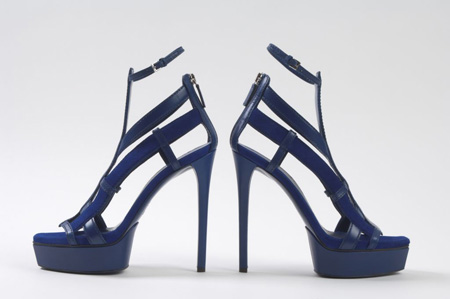 Manolo Blahnik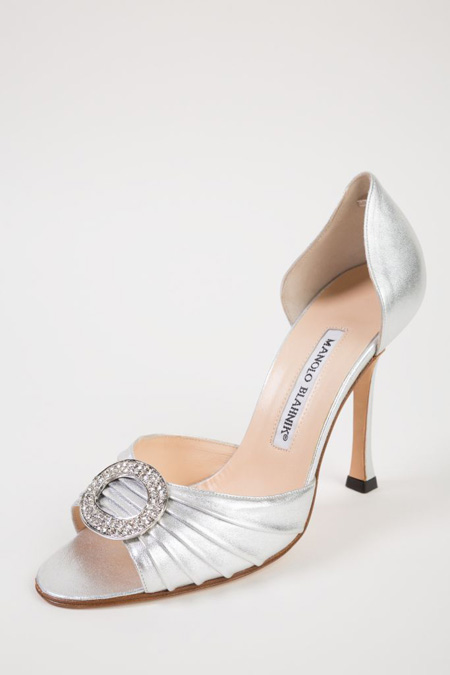 There is nothing blah about these Blahnik's…every girl should aspire to own a pair. They will always be timeless, classy, and elegant!
Christian Louboutin's 'Pigalle'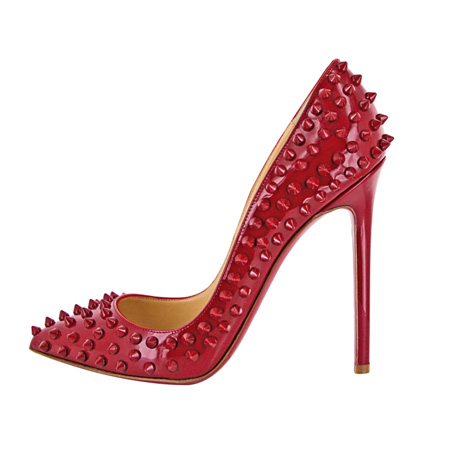 …Yes honey child Christian found a way to make girls look bad azz without losing their femininity!!! LOVE LOVE LOVE these!!!!
The exhibition will open February 8th and run till April 13th. If you are in New York or interested in more information on Shoe Obsession please checkout The Fashion Institute of Technology. The exhibit is totally FREE to the public so all you will need is a large Bib to catch the drool off your lips as you admire all the wonderful shoes! This beauty Bandit surely hates to talk ill about a pair of shoes but there will be a collection of shoes that will leave a tiny frown of disappointment! Focus on the good and enjoy the beautiful!!
Pierre Hardy